24.12 we are only open until 3 pm.
25.12 we are open from 8 am and then the other days we are open 24 hours a day as standard.
Please note that it will not be possible to pick up a parked vehicle during this period.
GARAGE OPLETALOVA 917/9
Opletalova 9
110 00 Prague
Multivan, Minibus, Pickup
7 seats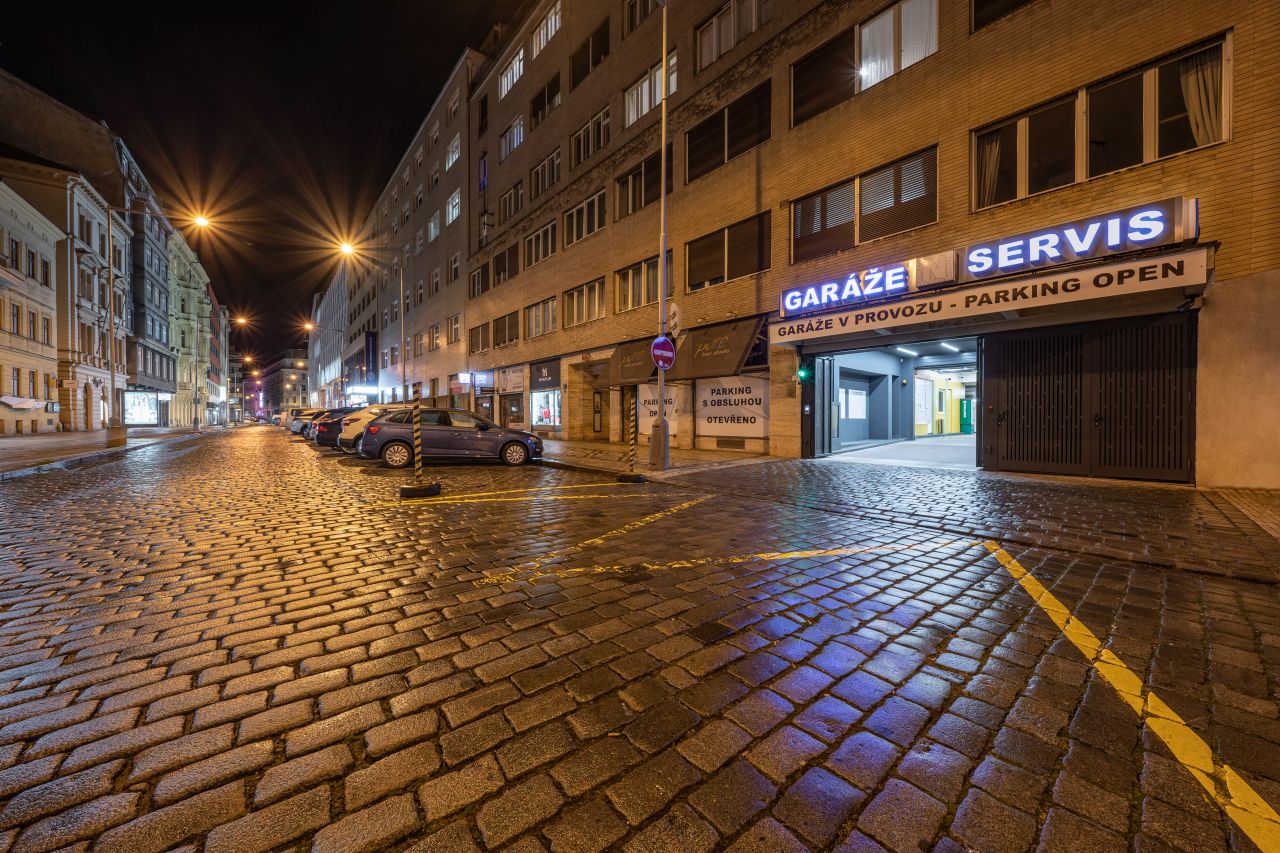 The system of our garages allows you to quickly park your car so that you do not waste your precious time on a lengthy search for a free parking space.
Our priority is maximum security and safety of your car. The garage is guarded 24 hours a day, vehicles are loaded and exported by our staff. Apart from them, no one has access to the parking lot.
Monday: 00:00 - 23:59
Tuesday: 00:00 - 23:59
Wednesday: 00:00 - 23:59
Thursday: 00:00 - 23:59
Friday: 00:00 - 23:59
Saturday: 00:00 - 23:59
Sunday: 00:00 - 23:59
The prices are incl. VAT (tax rate 21%)
Cancellation Policy:
4 or more days before arrival (5% of the total amount)
3 days before arrival (10% of the total amount)
2 days before arrival (25% of the total amount)
1 day before arrival (50% of the total amount)
day of arrival or no show (100% of the total amount)
Cancel your reservation by email to rezervace@parkingopletalova.cz